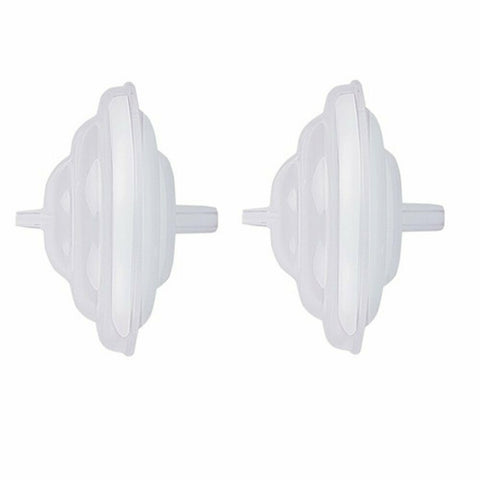 Pumpables Universal Backflow Protector 2pk
2x Pumpables brand backflow protectors (plastic housing and membranes).
Compatible with Spectra, Pumpables brands and more. Used to prevent moisture getting into the pump. 
This backflow protector creates a complete physical barrier between your milk and the pump motor, ensuring that your milk is protected and that pump performance is maintained. Backflow protectors should be changed every 6 months, or when you notice damage to the silicone diaphragm on the inside of the backflow protector.
Other replacement parts available separately.
---
We Also Recommend