Medela Hands-Free 3 in 1 Nursing & Pumping Bra
3 IN 1 NURSING & PUMPING BRA
Pump and breastfeed in complete comfort with the Medela Nursing and Pumping Bra. With its 3in1 versatile design, it's lightweight, ultra-breathable and features Adaptive Stretch™ for a perfect fit. Bond with the baby with the full drop-down cups and enjoy medium to high support when pumping to hold bottles or for in bra pumping.
AT A GLANCE
3in1: For Pregnant or Nursing mums looking for the freedom and flexibility in maternity wear. Medela 3 in 1 Bra is designed for 1) In-Bra Pumping, 2) Electric Pumping and 3) Nursing with comfort and ease
HANDS-FREE PUMPING: Pair with a Medela Electric Breast Pump for a 1-step hands-free Pumping journey or use with an in-bra Pump for a discreet, comfortable maternity experience
FULL DROP DOWN CUPS: When Nursing, enjoy maximum skin to skin contact to encourage bonding with your bab
SOFT TOUCH ADAPTIVE STRETCH™: Made with Adaptive Stretch™ material to grow with your changing body
With its strap top, the Bra is designed for a snug and tight feel providing a medium to high support to carry out day to day tasks
COMPATIBILITY: Medela 3in1 will work perfectly with Medela Electric Breast Pumps: Swing Maxi, Freestyle Flex, Solo and various breast shields.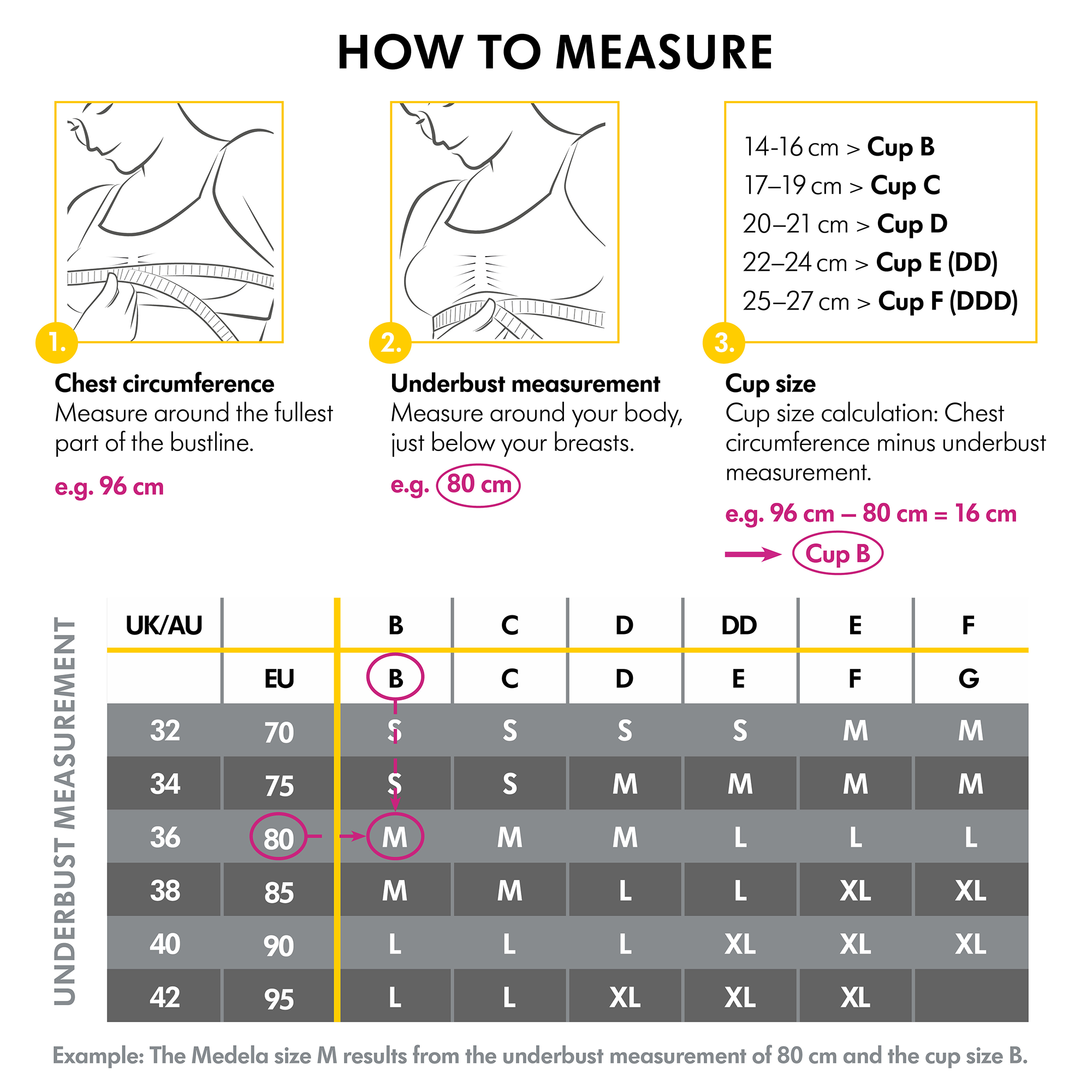 ---
We Also Recommend