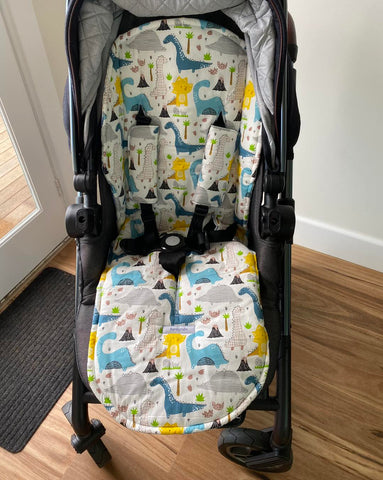 Bardigrubs Universal Pram Liner
These beautiful, locally-made, reversible, machine-washable pram liners come with two different design options (one on each side) and two matching strap covers! They are universal and will fit most prams. On the off chance that they don't, please enquire about adjustments.
Liners may not match photos displayed: Please message us to see the fabrics currently available.
---
We Also Recommend