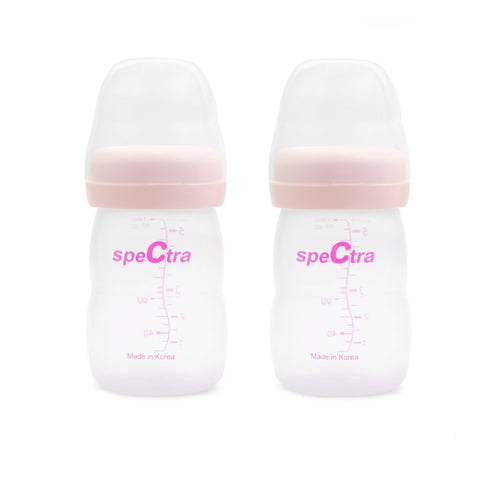 Spectra Wide Neck Milk Storage Bottles 160ml - 2 Pack
DESCRIPTION
Spectra wide neck milk storage bottles make expressing and storage of your precious breastmilk easy and convenient.
Wide neck bottles attach straight to your Spectra wide neck breastshield and are 160mL in size.
Features
BPA free
Compatible with

Spectra wide neck breastshield set
Embossed measurements ensure they don't wash off
Easy to clean and sterilise
Suitable for fridge or freezer
Comes with discs to cover teat hole and caps to cover teats when out and about
Convenient, practical expressing without wastage express into bottle, store and then use to feed.
Teats are not included with the bottles and are available to purchase separately.
---
We Also Recommend