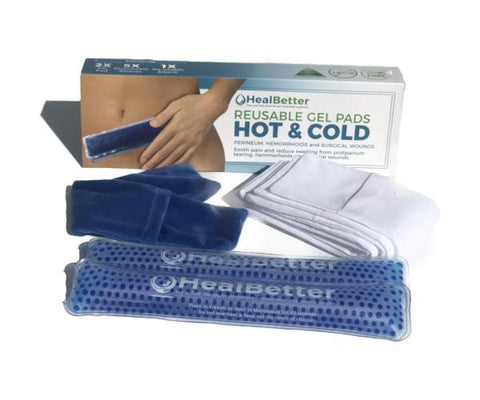 Hot & Cold Perineal Gel Pads
Hot & Cold Perineal Gel Pads

One of the common issues that new mothers face after childbirth is perineal pain. The perineum is the area between the vagina and anus, and it can often become stretched, swollen, and painful after delivery.
There are a few things you can do to ease perineal pain after childbirth. One is to use ice or heat therapy. Applying ice or heat to the area can help reduce swelling and provide some relief from pain.
Surgical wounds such as C-section scars can benefit from the use of Hot and Cold therapy too.
Belly Bands' perineal gel pads are a great way to ease discomfort and promote healing. They're thin and flexible, so you can target specific areas easily. You can use them hot or cold, depending on your needs. Plus, they're reusable, so you can keep using them as often as you need.
Contents
2x Gel Pads (Hot & Cold)

1x Reusable Outer Cover
5x Disposable Covers
BPA FREE and Non-Toxic
Maternity self-care items don't get more essential than perineal gel pads.
Order your 
pack
 today!
---
We Also Recommend