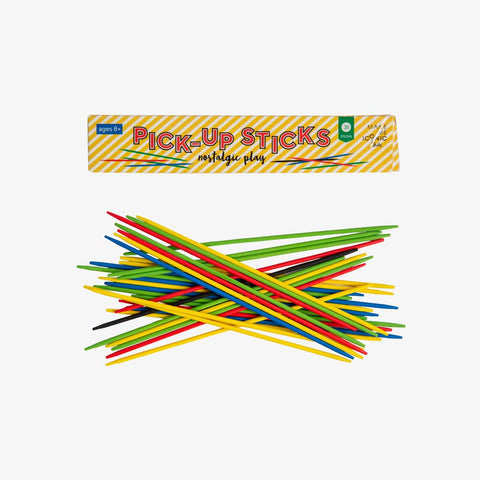 Iconic Pick-Up Sticks
Play your way back into your childhood with our classic game of Pickup Sticks. Originating from China, Pickup Sticks history goes way back to the 1800's. The game entails picking up thin wooden sticks one at a time against you friend. Each stick is supposed to be removed without disturbing any of the others - so all eyes watching please! Now who has the more steady hand today! Introduce this classic popular timeless activity to the Gen-Z's for an alternative to screen time.
Part of our Loose Change range this toy is affordable and great quality. Our Loose Change range makes great Christmas Stocking Fillers or small Birthday Gifts. Beautifully finished and just takes a little bit of loose change to purchase.
Ages 8 years +
Complete with 31 sticks and instruction sheet
24cm (L) x 13.5cm (W)
---
We Also Recommend